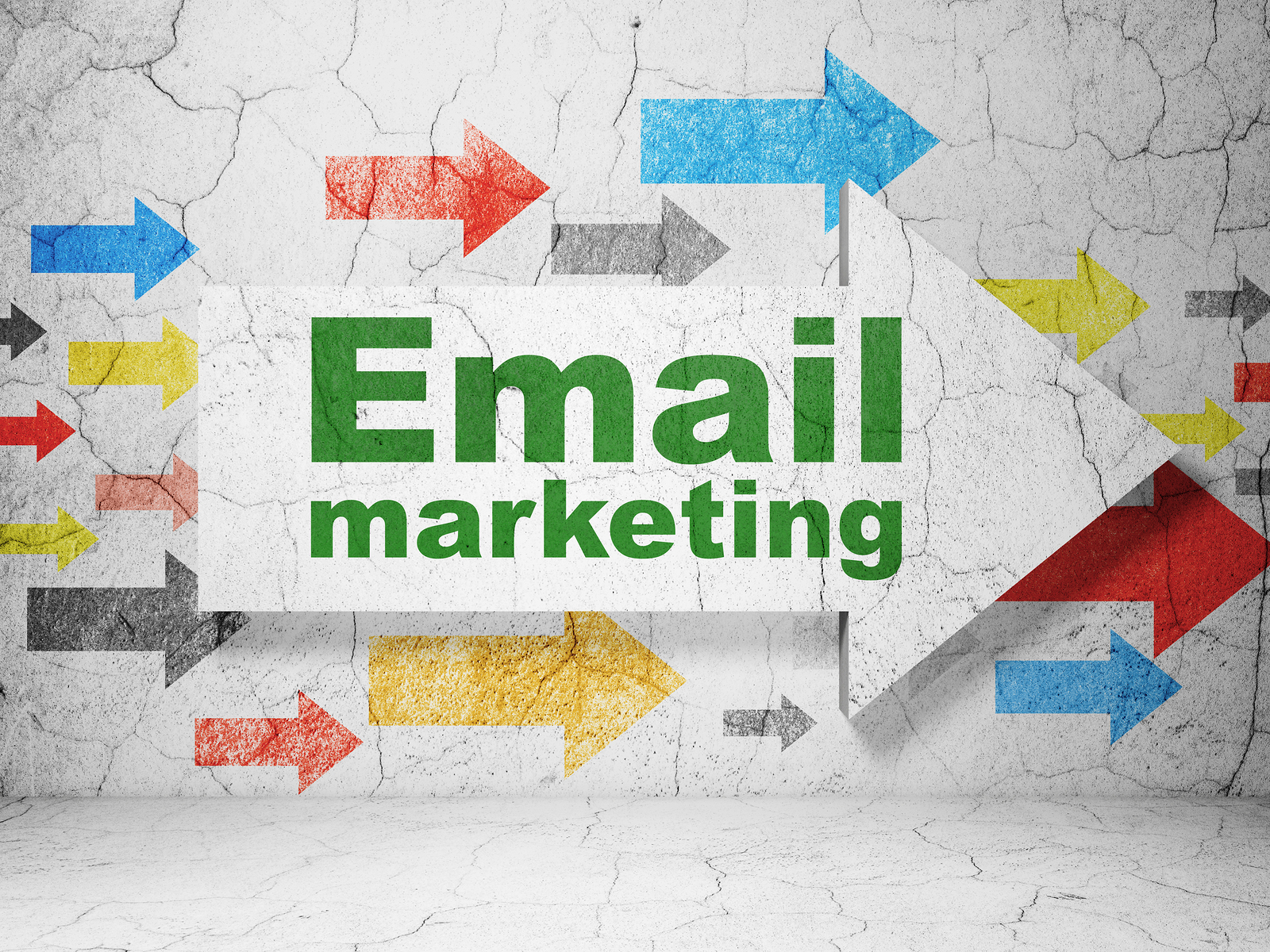 Becoming a Trusted Sender
Spam-blocking and filtering technology have improved a lot over the past few years, but everyone who uses e-mail still deals with spam on one level or another. The main difference between the spam of today and the spam of the past is the fact that consumers increasingly apply the word to unwanted e-mails whether or not those e-mails technically are spam.
Consumers are always skeptical of e-mails unless they know and trust the sender, and they're more than willing to report your e-mails as spam to their Internet service provider (ISP) if your e-mail is unwanted or doesn't appear trustworthy.
Every e-mail marketing strategy is subject to numerous legal and professional standards that apply to commercial e-mail. Consumers also expect marketing e-mails to come from a trusted source with just the right frequency and amount of relevant content. Here are the three authoritative benchmarks for determining whether your commercial e-mails are  regarded as spam:
Legal standards, as outlined in the CAN-SPAM Act of 2003 and the 2008 revisions to the Act
Professional standards, as outlined by consumer advocates and the e-mail marketing industry
Consumer preferences, as dictated by consumers themselves
In this topic, we will learn how to become a trusted e-mail sender, minimizing consumer spam complaints while maximizing the trust between your business and your existing and future e-mail list subscribers.
Minimizing Spam Complaints
Spam is also known as unsolicited commercial e-mail. Although numerous stories, analogies, and myths exist about the origin and meaning of the term spam, one thing is for sure — consumers don't like receiving it.
Even if your e-mail doesn't meet the legal definition of spam, consumers can easily report your e-mail as spam and thus impede your ability to send e-mail in the future. For example, customers who use Yahoo! Mail can deem your e-mail as spam with a click of a button. Give their customers Spam buttons to use to block suspected spammers Because consumers have control over the Spam button, no e-mail marketing strategy is immune to complaints. Keeping your e-mails in line with the consumer preferences described in this section is the best way to ensure that your spam complaints remain below industry tolerances.
To avoid having your e-mails reported as spam, you need to understand how consumers evaluate e-mails. When you think about whether your audience is likely to perceive your e-mail as spam, remember that spam is in the I of the receiver:
I don't want it. Unwanted marketing e-mails are perceived as spam by most consumers, especially if they feel that they didn't authorize you to send it. Sometimes, consumers even start to perceive e-mails as spam after they receive them for months just because they no longer want them.
I can't verify it. If consumers can't tell whether an e-mail came from a legitimate source, they perceive it as spam. Most consumers look at the From line in an email header to determine whether an e-mail is familiar.
I think it's too frequent. Consumers tend to perceive frequent e-mails as spam when they feel that the content is irrelevant, repetitive, or too long.
Even when consumers don't perceive your e-mail as spam, they might be inclined to click the Spam button on your e-mail for one or more of the following reasons:
They can't figure out how to unsubscribe from your e-mail.
They don't trust the unsubscribe link in your e-mail.
They accidentally click the Spam button while sorting through their e-mail inbox.
They unintentionally include your e-mail while clicking the Spam button on a
large group of other spam e-mails.
You can minimize your spam complaints about time by doing the following:
Keeping spam complaints to a minimum is a matter of adhering to professional practices and consumer preferences over the course of your entire e-mail marketing strategy.
Ask for explicit permission to send the e-mail when you collect e-mail addresses from prospects and customers to make sure that your customers want your emails.
Make your e-mail content valuable so your e-mail list subscribers continue to want your e-mails. Make your sign-up process memorable for your list subscribers and clearly identify your business in every e-mail's From line so your audience can verify the source of your e-mails.
Use logos and colors in every e-mail that match your brand identity so that your audience recognizes your business.
Keep your e-mail frequency in line with your e-mail content and your e-mail list subscribers' expectations. You can read more about the relationship between frequency and content.
Use an E-Mail Marketing Provider (EMP) that provides an unsubscribe link in every e-mail you send and allows your subscribers to access their profile to change their interests.
Ask all the people who unsubscribe from your e-mail list to tell you why they don't want your e-mail. You can then adjust your strategy accordingly.
Use an EMP that authenticates your e-mails.
Complying with Spam Laws
Spam is bothersome enough that lawmakers enacted the CAN-SPAM Act of 2003 to help prosecute spammers. The acronym comes from its official title, the Controlling the Assault of Non-Solicited Pornography and Marketing Act of 2003. Names aside, the law makes certain e-mail marketing practices illegal and gives legal definitions to many best practices.
The following sections summarize the basic tenets of the CAN-SPAM Act of 2003 and revisions made in 2008. You can read the CAN-SPAM Act for yourself at www.ftc.gov/spam, and you can access the 2008 revisions at www.ftc.gov/os/2008/05/R411008frn.pdf to make sure that your own e-mails comply.
If you're sending e-mails to recipients outside the United States, you should become familiar with the laws of the country you're sending to. While there are similarities with the U.S. CAN-SPAM Act, there are some differences that could get you into trouble.
Discussing the laws of every country where e-mail is being used is beyond the scope of this topic, so you have to do your homework. A good place to start is www.email- marketing-reports.com/canspam.
Determining which e-mails have to comply
The CAN-SPAM Act of 2003 and the 2008 revisions apply to commercial electronic mail messages, which the law distinguishes from transactional or relationship messages. In general, the CAN-SPAM Act defines the two separate kinds of e-mail messages, as follows:
A commercial e-mail is basically an e-mail containing an advertisement, a promotion, or content from a business' Web site.
A transactional or relationship e-mail is basically anything other than a commercial e-mail.
Collecting e-mail addresses legally
The CAN-SPAM Act makes certain types of e-mail address collection illegal and requires permission from your e-mail list subscribers before you send certain types of content.
Never purchase an e-mail list from a company that allows you to keep the email addresses as a data file. E-mail addresses kept in a data file are easily bought and sold, and e-mail addresses sold in this manner are almost never collected with explicit permission for third-party use.
Never collect e-mail addresses from Web sites and other online directories. I advise against this practice because you don't have affirmative consent from the owner.
Don't use an e-mail address collection service. You shouldn't use such services unless they collect confirmed permission for third-party use from every subscriber that they obtain.
Don't borrow an e-mail list from another business or send an e-mail to an e-mail list. Those subscribers didn't explicitly opt-in to receive your e-mails.
Don't rent an e-mail list unless you're certain that the list rental company's practices are legally compliant. Most rental companies don't have lists with explicit third-party permission.
Including required content in your e-mails
The CAN-SPAM Act requires you to include certain content in your e-mails. Include the following in your e-mails to stay CAN-SPAM–compliant:
Provide a way for your subscribers to opt out of receiving future e-mails. You're required to remove anyone who unsubscribes from your e-mail list permanently within ten days of the unsubscribe request, and you can't add that person back without his explicit permission. When providing an opt-out mechanism, remember that it's illegal to charge someone to opt out or to ask for any information other than an e-mail address and opt-out preferences. Your opt-out process also has to be accomplishable by replying to a single e-mail or by visiting a single Web page. Your E-Mail Marketing Provider can provide you with an opt-out link that allows someone to automatically unsubscribe in one click.
Make sure that your e-mail includes your physical address. If your business has multiple locations, include your main address or the physical address associated with each e-mail you send.
Enhancing Your E-Mail Professionalism
Understanding and adhering to the tenets of the CAN-SPAM Act are important tasks, but you aren't going to impress too many consumers if your e-mails are just barely CAN-SPAM compliant.
E-Mail Marketing For Dummies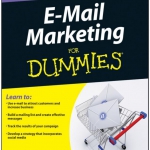 This eBook will teach you how to use e-mail to attract customers and increase business, build a mailing list, create effective messages and track results.