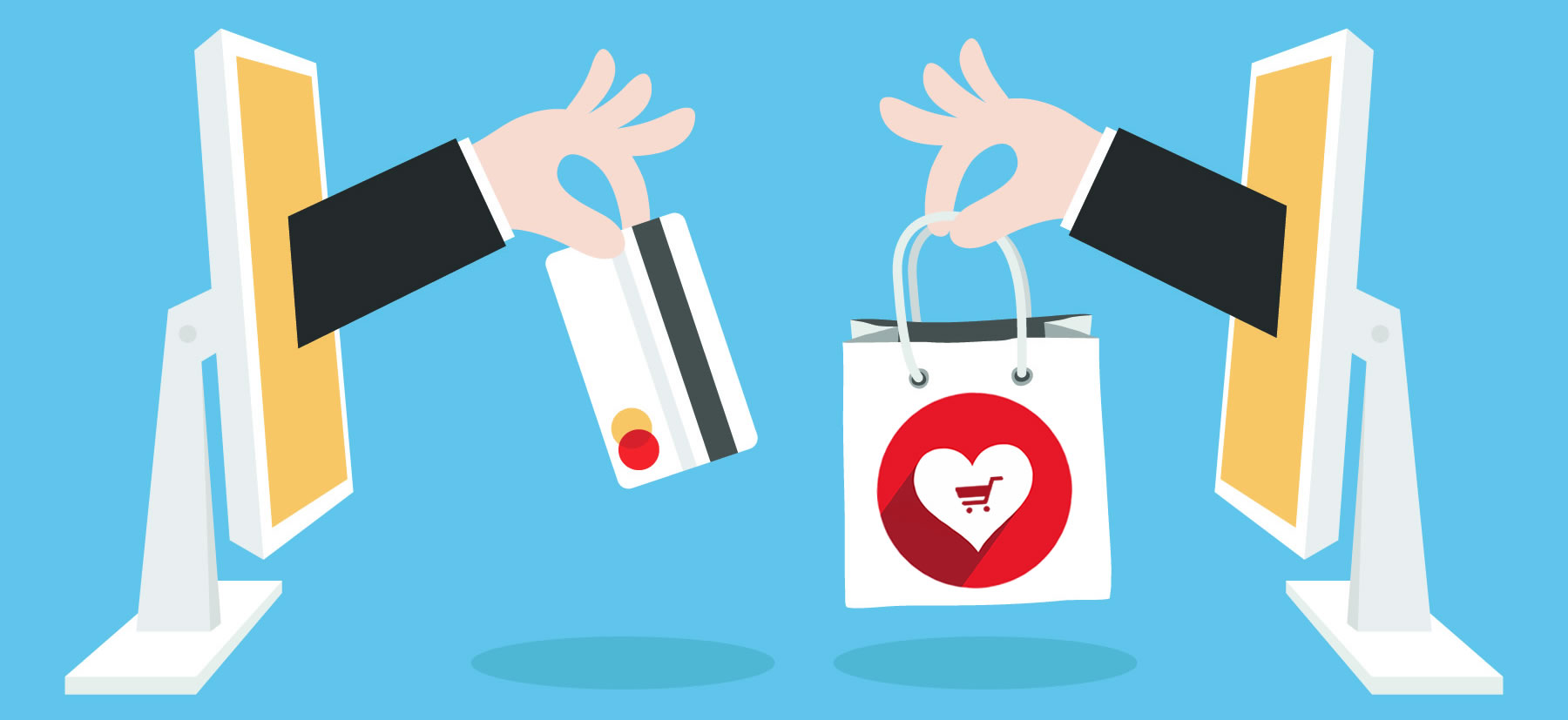 Make Ecommerce easy with Expert Ideas
Put a Stop to Shopping Cart Abandonment
Though many retailers may think their e-commerce sites are competitive, reports show that on average, 68% of a site's browsers will leave without completing a purchase. There are a couple common culprits that cause buyers to jump ship before checking out. Consider all of these pointers and make changes where necessary. Are your buyers jumping ship too soon?
68% are leaving without buying.
Why are they leaving
Too expensive
Found better pricing
No guest checkouts
No Surprise Costs
56% of buyers report leaving because they were presented with unexpected costs. This can be due to shipping charges being communicated too late in the buying process, or product prices not being clearly stated. Make sure your product pages are top-notch and clearly show prices. Consider adding a shipping calculator to your product page.
Keep Photos Visible Throughout Checkout
Keeping buyers informed of their purchase can help them carry through to the end. Check out pages that include photos of the items in the shopping cart increase conversion rates by 10%.
Know Your Buyer
36 and 32% say they don't complete their purchase because they found a better price elsewhere or the item was too expensive, respectively. Besides the obvious fix of editing your product pages for clarity, make sure you are also marketing to the right audience, really. Know the demographics of each audience to determine where to focus efforts – what are the average ages? Socio-economic statuses?
For example, 90% of Instagram users are under 35, making that social media outlet ideal for brands with young consumers who are just beginning in the workforce and may be budget conscious.
Offer a Guest Checkout
Get rid of site registration for checkout, or add a "guest checkout" option. 75% of buyers who are forced to register in order to checkout will abandon the purchase.
Make Your Customer Service Stand Out
Since online retail lacks the face-to-face communication of brick-and-mortar stores, you have to plan ahead to make sure the buying process is pleasant. This work is not for nothing – businesses who can forge an emotional bond with their buyers (often through great customer service) can successfully charge up to 200% more than their competitors. That's a big gain for a few thoughtful practices. Try these steps to help create that bond between you and your buyer.
Fewer Form Fields
Simplify the checkout process by eliminating unnecessary text boxes for customers to fill out. This can mean faster info-gathering options, like replacing text boxes for city and state with dropdown menus for customers to select their location and a box to check if their shipping address is the same as billing.
Confirm Order
Create a simple but friendly confirmation page for buyers to see once they've completed checkout. Images work great here, but any sentence letting them know that their job is done and the order is on its way is great. Be funny, silly, regal, sentimental – whatever works best for your brand.
Make Reviews Visible
When shopping online, buyers rely heavily on customer reviews to discern if your site is reputable. Add a web page that displays your reviews, and make sure there is a quick, easy to find a link on your homepage.
Make it Easy
On your product pages, post links to whatever shoppers may need in order to make their buying decision now. This can include shipping timetables, a specific holiday FAQ that explains returns or shipping options, instructional video demos of how to use or assemble your product, etc. By providing them with all the information, you've made shopping easier for them.
Packaging Options
Consider adding a gift wrap option. Whether you include an added cost or offer it free of charge is up to you.
Be Accessible
Since you aren't there to provide answers to a question or concern, communicate clearly to shoppers that your team is available to assist them. Make sure your "Contact Us" link is easy to see and embedded on each page. Consider installing a live chat plugin for customers who don't feel comfortable calling, but want a response quicker than through email.
Increase Conversions with Knock-Out Product Pages
Professional looking, clearly detailed product pages can help create buyer trust and encourage follow through with purchase. Consider design, color, photo and description quality. Professional photo quality is the best place to start.
Photo Quality
Take well-lit, clear photos. Consider setting up and using a lightbox.
Multiple Photos
Take multiple photos, both from multiple angles on the standard white background, and a few either on a model or in its intended use.
Prioritize Everything
Think about the customer experience what information would a shopper need to see right away in order to make the decision to buy? Are price, sizing and shipping guidelines clear and easy to find?
Share Details
Make sure your descriptions are immensely detailed. large enough? Include dimensions, sizing guides and why it's special (this will help justify pricing if it's more expensive than other similar items).
Write a Story
What else makes your product special? Include any details or backstory that could help build intrigue as well as customer loyalty. Some companies that sell Fair Trade items will include information about the artisan and/or village that made the product. Think about what makes your product unique from your competitors' products.
Make it Easy to Buy
Are your CTAs (Calls to Action) clear? This includes clickable website actions like "Add to Cart," "Talk to Us" (or "Contact"), and "Help." Are the buttons large enough?
Does the font or color stand out against the background or within the layout? Is it placed somewhere the customers' eyes will naturally fall? Try using heatmap software (like CrazyEgg) to see which aspects of your website draw the most attention, and which parts need work.
Color Matters
Are the theme colors of your product pages cohesive with the rest of your site? What are you trying to communicate to buyers? Colors evoke different feelings and attitudes in varying degrees of use. For instance, black can exude tranquility, confidence, and strength – when used in proper quantities. Use too much black, and your site (as well as your brand) can appear gloomy, bland or even untrustworthy.
Is it On Brand?
After you've made all the edits and tweaks, think about the "big picture" of your product pages. Do they reflect the spirit of your company? If your identity is fun and youthful, do you have "happy" colors, a playful font and friendly text? If your brand is high-end and upscale, is your color scheme and font modern with more subtle hues?
Mobilize Your Site
Mobile commerce (or m-commerce) has been on the upward swing for some time. The last Thanksgiving Day weekend saw mobile sales rise 27.6 % from the previous year, and more than half of all online shoppers browsed for deals on a smartphone. Optimize your site to handle mobile traffic and snag buyers.
Use Tools
Use analytics tools (like Google Analytics) to determine which links visitors are clicking most often. If shoppers click "Sizing Chart" frequently, make sure that link is easy to find and no more than a simple click away for mobile shoppers. You can also determine which pages may need more visibility or an easier click-path with website analytics tools. You can even filter data views to see specific click behavior from mobile shoppers and compare that to others. Then, determine what additional navigation or usability tweaks you can make to help shoppers go all the way through with a purchase using their mobile device.
Condense Forms
Streamline and condense any forms on your site. Typing on mobile is far more cumbersome than on a desktop, so minimize the number of typing tasks. If you followed our above suggestions, you may have already eliminated unnecessary typing tasks from your checkout screen for desktop shoppers. Be sure this option translates well on mobile, and include drop-down menus for ease of use.
Smooth & Easy Mobile Buying Process
Make sure you test the entire process, from browsing to buying, extensively. Does each step flow efficiently? Are images resized properly? Is there anything that appears clunky? Smooth out kinks in your mobile buying process as soon as possible.
DIY – Learn To Code Your Own Website
Rather than contract an expensive developer to complete some minor tasks and adjustments to your website, learn how to code with these easy (and free) guides that take you through the basics.
Learn Code
Learn JavaScript, HTML & CSS, jQuery, Python, and Ruby. Now that your website is mobile friendly, customer oriented and designed to increase conversions, it's time to improve your digital marketing strategy and bring in more online shoppers. Have fun with marketing – this is your opportunity to share your products and your brand with the world. What do you want to say, where do you want to say it, and who are you targeting?
Building E-Commerce Solutions with WooCommerce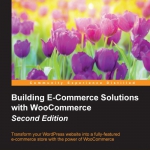 This book has been written for everyone who wants to learn how to expand an existing WordPress website with e-commerce functions using the WooCommerce plugin.