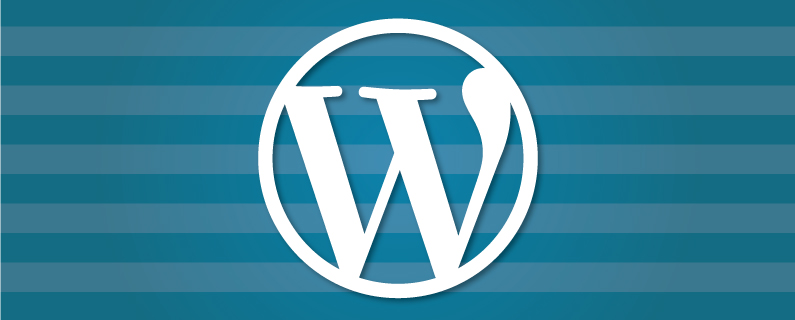 Create an account at wordpress.com
One of the greatest strengths of WordPress is its ability to be installed and hosted in your own webspace at your own domain, giving you complete control over how the site functions. Yet managing a site completely is a big step for beginners. At wordpress.com you can set up a new blog, with a name of your choice, and have the hosting and management taken care of for you, all for free. You don't lose any of the functionality of the WordPress blogging system, you can still choose your own themes, and customize the site perfectly to match your idea.
And if you want that greater control in the future, you can easily migrate the site to your own domain later on down the road. It's the perfect way for beginners – or the less technically minded – to be able to start blogging in a matter of mere minutes, and getting set up is very straightforward too. With this tutorial, we'll show you exactly how to go about creating your own blog.
Go to the Site
Although the main WordPress site is located at WordPress.org, the site you need to visit to set up your own hosted blog is at wordpress.com. Here you can also browse with ease some of the hundreds of thousands of other blogs hosted here. Click the Get Started button to start setting up your blog.
Email Address
First, add an email address to the E-mail Address box, make sure that this is a valid and current account. If you do not have an email account, or you would like to set up a new account, do this immediately. Click the Subscribe to our blog checkbox to get news and click the Sign-Up button to continue.
Choose a Username
The next step is to choose a Username. By default, WordPress will add the blog address as the username and tell you if it's actually available. This name will be unique to you so if the selected username is not available the easy option is to add a few numbers to the end of the name, ie the current year.
Add a Password
Passwords are really crucial for ensuring no one else can access an account. Add a password to the Password box and the visual indicator will tell you how strong the password is. Ideally, a password should at least be strong. When this is achieved, enter the password again in the Confirm box.
Choose a Blog Name
The final step in creating a WordPress.com account is to choose a Blog Address. This is combined with the .wordpress.com extension to complete the address. This is the name that visitors will type into a web browser to get to your website. Make sure that the address is descriptive and relevant. If an address already exists try again.
Active Account
To complete the registration process an email will be sent to the email address used in the previous step. Head to your email, login and locate the email from WordPress.com. Click the sign-up link in the email to gain access to the Dashboard. Before activating the new account there is the option to add a new email address.
Default Theme
When you first finish going through the sign-up screens, you will be greeted with a number of options to name your blog, give it a tagline and to choose a theme for your blog. You can change this at any time, but for now, just select the one that takes your fancy. There's plenty of free themes to chose from but even more if you're willing to pay.
Log In
There are options for getting access to a wordpress.com account. Head to http://wordpress.com and in the top-left corner, there is a Username and Password box along with the login button. Add details and press Log In.
WordPress Dashboard
The sign-up process is now complete and users can start adding posts to the new WordPress.com site. Before using the newly created blog you need to first of all logOut. Then go to My Account in the top-left corner and select Log Out. This will close the blog and take you back to the wordpress.com site.
WordPress for Beginners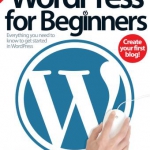 This eBook has been written by WordPress experts and enthusiasts to teach you how to set up an account, how the interface functions, and how to publish and customise your very first website.